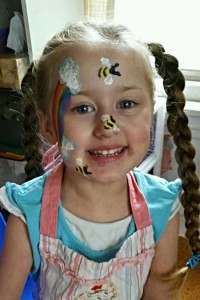 This program provides intense applied behavior analysis training to children with an autism spectrum disorder through their 19th birthday delivered by Board Certified Behavior Analyst (BCBA) and a team of Registered Behavior Technicians or RBT's. DEAP provides:
Limited or comprehensive autism evaluation
Program design and monitoring of an evidence-based intervention (applied behavior analysis)
One-on-one intensive training averaging 20 hours a week in the home, community or school setting
Who is eligible?
Children who have been diagnosed with Autism or would like to be evaluated for Autism.
How is a referral made?
Referrals usually come from the medical field in the form of a prescription to complete an Autism evaluation. If already diagnosed with Autism and are interested in ABA services or if you would like help getting an evaluation for Autism, you can call Kim Beaner at 406-234-6034.
There can often be a waitlist for these services at DEAP.
Where are services provided?
DEAP provides services in the 17 counties of Eastern Montana: Carter, Custer, Daniels, Dawson, Fallon, Garfield, McCone, Phillips, Powder River, Prairie, Richland, Roosevelt, Rosebud, Sheridan, Treasure, Valley and Wibaux.