Meet Josie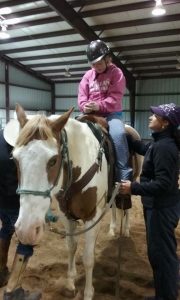 Josie is a spirited 13-year-old girl who lives in Jordan.  She has had services off and on with DEAP since she was a preschooler.  At age five Josie was diagnosed with autism.  Josie is now a seventh grader who is mostly mainstreamed.  A year ago, Josie was asking to go home from school almost daily, was not following directions, and was refusing to participate with school requirements.  Josie's teachers, therapists, and family support specialist met to discuss the problem.  Several strategies were chosen, including more in-depth testing on her communication skills. The testing uncovered key information about her communication abilities and revealed that they were the main cause of her behavior issues.  She was shutting down out of frustration due to not being able to communicate her needs and wants.  The school then implemented a visual schedule, reinforcement chart, and purchased an iPad and communication app for her.  She now participates daily in all her classes as well as social events and medical appointments. Josie has met many people in the community, and her new-found confidence has led her to become an active community member.
Meet Dehlyla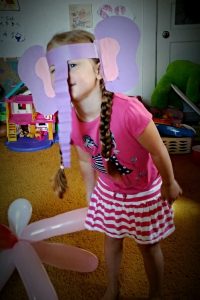 Dehlyla is a six-year-old kindergartener in Hysham.  Dehlyla has been in services with DEAP since she was 2 years old.  At age 3, Dehlyla was diagnosed with autism.  She had limited words, didn't respond to her name or directions, ran away if given an opportunity, and preferred to isolate herself.  She had significant delays in cognitive, speech, and motor skills.
Two years ago, she began an intensive Applied Behavior Analysis program directed by DEAP staff.  Children's autism trainers worked with Dehlyla one-on-one on communication, play skills, self-help skills, and academic skills for 20 to 25 hours a week.  After two years of this intervention, she is at age level in all areas except for fine motor skills.  She has an amazing imagination and picks things up quickly.  She enjoys pretend play, learning to cook, and making up her own games.  She is starting to read and knows how to tell time.  She has made amazing progress thanks to this program provided by DEAP.
Meet Jesse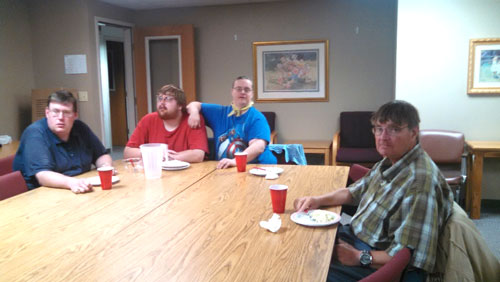 Jesse is a 61-year-old man who works at EMI and receives Supported Living Services from DEAP.  In his time with DEAP, he has made gains in both his health and his social skills. He also continues living independently in his own apartment.  DEAP staff help Jesse with budgeting, grocery shopping, medical appointments, maintaining his apartment, and with community and social opportunities.
Jesse enjoys walking around town and browsing through his favorite stores.  Because he is so active and has recently lost weight, Jesse's doctor reduced his diabetes medications by half because he was doing so well.  Part of his success is due to having access to healthy meals through Meals on Wheels, congregate meals, and the Miles City Community Table.  Staff have encouraged Jesse to take part in these community resources, and he now attends these and other social events regularly.  DEAP also provides a monthly group activity which involves an event chosen by the individuals. Jesse has enjoyed playing horseshoes, throwing darts, and having dinner and movie nights at DEAP.